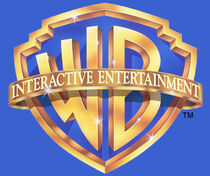 Warner Bros. Interactive Entertainment, also known as WB Games, is a worldwide publisher, developer, licensor and distributor of video games. They are the current publisher of the F.E.A.R. series. In 2004, during the development of F.E.A.R. First Encounter Assault Recon, the company acquired the game's developer, Monolith Productions. This led to Vivendi Games being dropped as Monolith's publisher after the game's release and defunct decision to merge with Activision. The sequel, F.E.A.R. 2: Project Origin, as well as its DLC expansion F.E.A.R. 2: Reborn, were published by WB Games. The latest game in the series, F.E.A.R. 3, was also published by WB Games, although it was developed not by Monolith, but by Day 1 Studios. Now, the company is preparing to publish the free-to-play multiplayer game, F.E.A.R. Origin Online, which was announced in early 2012 and was released in October, 24 2014. However, the game was officially shut down in May 13, 2015, due to lack of support and few players plays. As of 2018, the series had went into Hiatus never heard ever since then.
External Links
[
]

This place ain't right...
This article or section is a stub. You can help F.E.A.R. Wiki by expanding it.