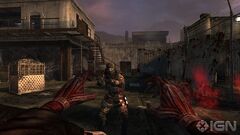 Fresh Fish is a map for the multiplayer mode Soul King in F.E.A.R. 3.
F.E.A.R. 3Edit
Fresh Fish is one of the maps for Soul King. In appearance, it is similar to the Slums and Prison from the campaign. The inside of the main building is similar to the Prison, though much smaller in size. The outside of the map is more like the Slums, though more in an attitude of a prison yard than in actual living areas as the Slums are in the campaign.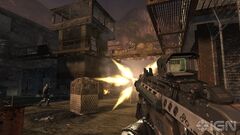 In this map, one will fight against waves of Armacham Soldiers, Cultists, most types of Replicas, Phase Casters and Phase Commanders. In addition, what enemies are summoned depends on how many rounds the game is set to; the more rounds, the more diverse the enemies will be.
Community content is available under
CC-BY-SA
unless otherwise noted.