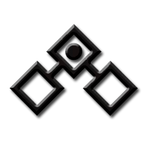 Diode Implants is an intel report found in F.E.A.R. 2: Project Origin. It is found inside the Harbinger Facility in Interval 02 - Isolation - Awakening. The report is about the usage of Diode implants, also suggestions about future adjustments.
Diode Implants are surgically implanted devices used during the attunement phase of a Project Harbinger candidate's actualization process. They allow the Telesthetic Attunement Chamber to function successfully. The implant is most likely placed on or in the brain or brain stem and helps to attune the candidate to a psychic subject. They are mentioned in F.E.A.R. 2: Project Origin.
Transcript
Edit
DR. YORK:
DIODE IMPLANTS STILL SENDING CURRENT AT TOO HIGH A FREQUENCY. PATIENT IMMEDIATELY SEIZED. WE DON'T SEEM TO BE ABLE TO TUNE THE AMPS FINELY ENOUGH TO GAIN SENSITIVITY WITHOUT INCURRING CELLULAR DAMAGE. I THINK WE NEED TO LOOK AT INCREASING THE VISCOSITY OF THE MEDIUM. ALSO, WHAT ABOUT ADDITIONAL HORMONES AND SUPPLEMENTS?
Community content is available under
CC-BY-SA
unless otherwise noted.